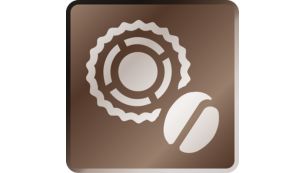 Coffee without burnt taste thanks to 100% ceramic grinders
This espresso machine is equipped 100% ceramic grinders. Saeco uses ceramic grinders because of their consistent grind without overheating the coffee bean for an impeccable espresso. Ceramic also ensures long-lasting performance and a totally silent operation.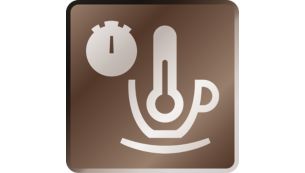 Coffee without waiting thanks to the quick heat boiler
The Saeco quick heat boiler technology ensures your machine is always ready. Now you won't have to wait between brewing each espresso, but can prepare coffee after coffee.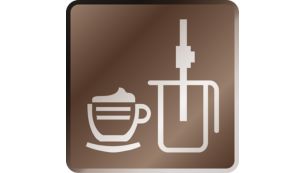 Delicious milk froth thanks to the classic milk frother
This Saeco espresso machine comes with the classic milk frother that baristas call a "Pannarello". It dispenses steam and is immersed in milk to prepare gorgeous milk foam. Unleash your inner barista by preparing your delicious milk specialties the traditional way!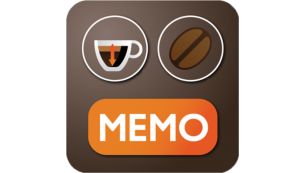 Save your favorite coffee length and strength
You will always get a perfect cup of espresso brewed according to your personal preference, thanks to our memo function which allows you to adjust the coffee length and strength to suit your taste. Enjoy a superb coffee drink in your favorite cup with just the press of a button.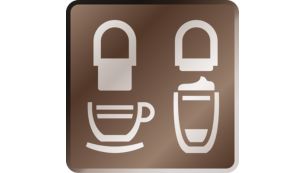 Avoid heat loss and fit every cup with our adjustable spout
The adjustable spout on our espresso machines will fit every cup and thus prevents the coffee splashing or cooling down while pouring in your cup. This way your espresso is always served at the right temperature while maintaining a clean machine.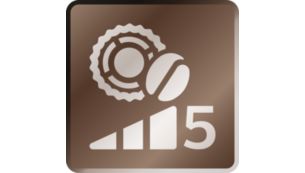 Play with the coffee's richness with our adjustable grinders
Different coffee blends require different levels of granularity for the full flavor to unfold. The grind granularity of this espresso machine can be adjusted in 5 settings, from the finest grind, for a full bodied espresso, to the coarsest, for a lighter coffee.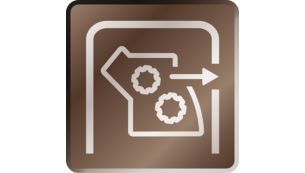 Easy cleaning thanks to removable brewing group
The brewing group, a Saeco invention, is the heart of our espresso machines, ensuring automation. The brewing group is, depending on the model, easily accessible from the front or side. It can be removed effortlessly for easily cleaning by rinsing under the tap ensuring maximum hygene.

Dishwasher-safe drip tray and servings container
You can comfortably put the drip tray and servings container in your dishwashe, giving them a perfect time-saving clean.

Fully automatic rinsing and de-scaling
Easy maintenance, long-lasting performance and always the best result in the cup are ensured thanks to our fully automated rinsing and de-scaling program.
.
FeaturesSimultaneous brewing     Yes
Brita Filter compatible    Optionable
Design

Colour  Matte Black
Materials and finishing          Plastic

Cleaning and maintenance    Descaling cycle
Usage
Adjustable coffee dispenser
Rapid steam
Removable brewing group
Normal / long espresso option

Technical specifications

Number of water boilers    1 boiler
Water pressure in pump        15 bar (perfect espresso)
Supported coffee types           Ground coffee
Whole coffee beans
Country of origin              Designed in Italy
Made in Europe

Removable brewing group         Yes
Power          1850 W
Voltage          240 V
Frequency        50 Hz
Cord length              80 cm
.
Please note this is a factory second product, fully tested by qualified technician, it might have minor marks or scratches. Photos of the actual unit will be provided upon request
.
STANDARD DELIVERY & INSTALLATION:
We welcome pay on pick up directly from our four Sydney Stores. Please contact us for prior arrangements if you wish to do so.
All items are usually dispatched from our warehouse within 1-5 working days of receiving cleared payment
We offer you added peace of mind by having every item insured against loss, damage and theft whilst in transit ( No extra charge)
We offers direct shipping to your door using various carriers depending on items and your location: Toll IPEC, TNT or Allied Express ,Couriers Please and Australia Post
Customers will be provided a tracking number once items have been dispatched
Delivery times will be vary depending on your location. Please allow up to 10 working days to receive your goods but normally it will be sooner.
.
Buy with confidence with 100% Buyer Protection
No matter where you shop, we'll keep your financial information private and protected